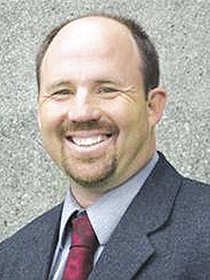 Recent Stories
An elderly victim's quick response helped authorities catch a burglar suspect on her rural property.

More than 65 people turned out Thursday to give testimony before Okanogan County Hearing Examiner Dan Beardslee on the proposed vacation of Three Devils Road.

Hundreds of lakes statewide are set to open for a six-month trout fishing season

Boat launch and day-use areas of Wish Poosh, located in the Cle Elum Ranger District, will remain open.
John Lester and Larry Higbee will lead a presentation tonight on how the town of Winthrop became western-themed.

Treats offered to first motorists to traverse Washington and Rainy passes this year.

Weather permitting, stargazers will be able to view a total lunar eclipse from start to finish early Saturday.
Grant County Public Utility District raises water level in the reservoir above Wanapum Dam, allowing for the reopening of the Sunland Estates and Yo Yo Rock boat launches.

We should not give teachers and students a "pass" for failing to meet minimum academic standards. And the state Office of the Superintendent of Public Instruction shouldn't be asking for a waiver, either.
McCrea, was sentenced Wednesday, a week after being found guilty to register as a sex offender — it was his third felony conviction for the crime.