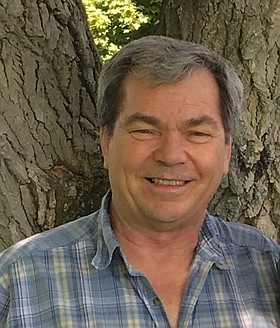 Michael Dean Menendez
Tonasket, WA
March 15, 1955 - September 4, 2017
Michael Dean Menendez, 62, of Tonasket, Wash., passed away peacefully at home with his wife by his side, on Sept. 4, 2017, following a valiant three and a half year fight with leukemia.
He was born on March 15, 1955, in Buras, La., to Elwood and Delores (Moore) Menendez, and lived in many places across the country, as a self-proclaimed "Navy Brat". As an adult he lived in Louisiana for many years, but took every opportunity to visit Washington State. In 1988, together with his wife, Sandra, he relocated to Washington. They lived in Seattle for eight years, before moving to Tonasket in 1996.
Michael graduated from Buras High School in 1973, and went to work for Petroleum Products of Delaware, Inc. in Venice, La. He soon became the General Operations Manager, and worked there from 1973-1984.
He bought his own gas station in Lafayette, La., and operated it until 1986. From 1986-1991 he held various jobs, before deciding to convert his love of driving into a career. In 1992 he was issued his Commercial Driver's License. He was the proud owner of his truck and company "Moonlight Express Trucking", but had to give it up when he broke both of his arms (not at the same time). For the last ten years, he worked for Whitley Fuel, LLC, Okanogan, Wash., driving fuel trucks. He worked the night shift, never ever complaining about the snow, or freezing temperatures.
Michael was also an ardent entrepreneur, always setting his sights on the next business he saw potential in. The steadfastness carried over to his fight with cancer as well – not once did he surrender or let the pain get the best of him. He frequently proclaimed his goal of living to age 150. He infused his positive enthusiasm into every endeavor, believing there was always more that could be done to improve the lives of those around him.
He is survived by his wife of 31 years, Sandra, and their children, Christian, Samantha; step-son, Jacob Saenz (Diana); his first wife, Enith, and their daughters, Andrea, and Marissa (Daniel) Hammett; his brother, Mark, sister, Wendy (Randy) Carey; niece, Amanda Carey (Shaun) Cranfield; and seven grandchildren.
"You will be greatly missed. Your unerring strength and vivacity of spirit will be in our hearts forever".
Special thanks to the staff of Frontier Home Health and Hospice, especially nurse Peggy, who was an angel sent to us when we most needed her.
No memorial service date has been set.