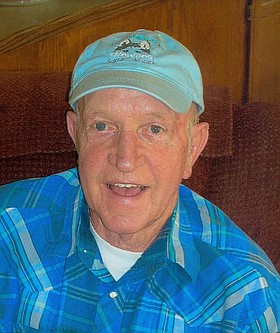 Edward Lee Haller
February 13, 1939 - September 8, 2017
Edward Lee Haller
1939-2017
Edward Lee Haller was born February 13,1939 to Walter and Bertha Haller in Honolulu, Hawaii. He passed away September 8, 2017, at home surrounded by family and friends.
He was preceded in death by; his parents; 4 brothers, John, Bill , Earl and Larry and 2 great-grandchildren, Cordell and McKenzie Haller.
He is survived by his wife Sally of 60 years; 4 children, Ed (Sheila) Haller, Kimberle (Keith) Cornie, Robert (Nichole) Haller and Wanell Lindsey; 16 grandchildren; 31 great-grandchildren and wonderful friends.
Ed retired from the Burlington Northern Santa Fe Railroad (BNSF-RR), in 2001 after 37 years of employment. He was active in 4-H and started a horse club in the Smokey point area. He also worked with Junior Achievement as an advisor for BNSF-RR. He also loved riding his horses in the high country with family and friends.
Ed's greatest love was his family. He will be sorely missed.