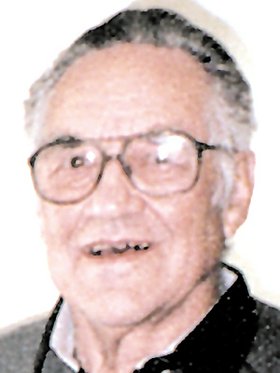 Don Neil Woods
Pateros, Wash.
October 29, 1921 - July 13, 2013
Don Neil Woods, 91, a long-time resident of Pateros, Wash., passed away Thursday, July 11, 2013. He was born to Sam R. Woods and Ora (Rice) Woods on Oct. 29, 1921, in Gurdane, Ore.
Don grew up in Conconully, Wash., graduating from Riverside High School in 1940 where he was student body president and captain of the basketball team.
He was an avid hunter into his 80s. Don married the love of his life, Iva E. Freel, in 1941. They were happily married for 70 years. Iva preceded him in death on Aug. 8, 2011.
Don was a foreman for Wagner Lumber Company in Twisp and at Pateros, Wash. He later worked as a journeyman carpenter on Grand Coulee and Chief Joseph Dams, and many other large construction sites across Washington until he retired. Always a hard worker, he continued to maintain and operate rental houses throughout his retirement.
Being civic minded, Don was an officer in community organizations such as Kiwanis, Chamber of Commerce, school board and Scouts. He was a volunteer firefighter for many years. He served as an assistant fire chief and received a pension. Up to the challenge, he drove the Alaska Highway with his family during the early 1950s when it was little more than a primitive dirt road.
Don is survived by three children, Robert D. Woods of Lexington, Ky., Jim R. Woods of Carlton, Wash., and Kathleen I. Hurd of Burien, Wash.; and a brother, Arthur W. Woods of Escondido, Calif. He is also survived by six grandchildren and six great-grandchildren.
Services will be held at Precht-Harrison-Nearents Chapel, 2547 Elmway, Okanogan, Washington 98840 at 11 a.m. on Thursday, July 18, 2013.
Immediately following the graveside services at Okanogan Valley Memorial Gardens Cemetery, a reception will be held at the Best Western Peppertree Inn, 820 Koala Drive, Omak, Washington 98841.
Condolences may be mailed to P.O. Box 335, Pateros, Washington 98846. In lieu of flowers, a donation may be made to your local volunteer fire district or a charity of your choice.
Precht-Harrison-Nearents Chapel is entrusted with the arrangements.