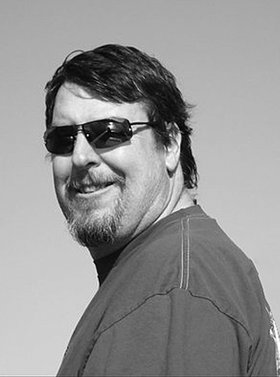 Kenneth "Ken" Neil Bozman
Anchorage, Alaska
August 27, 1966 - August 8, 2013
Kenneth Neil Bozman, also known as 'Kenny' or 'Ken', was born in Omak, Wash., Aug. 27, 1966. Ken lived in many states and wherever he was, he was loved by all, because he was a caring, loving person to all.
He loved to work on vehicles and kept busy; however, his favorite thing to do was to get with a few buddies and just go for a motorcycle ride. At the age of 46, from his home in Anchorage, Alaska on Aug. 8, 2013, Ken left to be with our Lord. He left behind his mother, Ellen Bump; and his father, Ben Bozman Sr. In addition, he too left behind him on this Earth his four brothers, Ben Bozman Jr., David Bozman, Kirk Anderson and Mike Bozman; his five sisters, Cherie Hayworth, Carol Carlson, Kelli Skaggs, Klover Lucky and April Bozman; his two beautiful daughters, Crystal Nelson and Stephanie Bozman-Rumbolz; as well as three grandchildren; and numerous nieces, nephews, extended family and friends. Most importantly he leaves behind his yellow 2005 Harley Davidson Road King.
In grief there is life, as his family and friends are proud to know. With the loss of Ken, many others will live a better life due to his donations of life through his gift of organ donation.
The family is planning 'His Final Motorcycle Ride' to spread his ashes Aug. 27, 2013. If you would like to attend, please contact House of Harley, 4334 Spenard Rd., Anchorage, AK 99517, 907-248-5300 for details. You don't have to have a bike to attend.
In lieu of flowers, please donate to any suicide prevention program in hopes of saving the precious life of others.