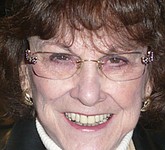 Edith Irene Taylor Harriman Dunlap, 86, passed away Jan. 1, 2015 Edith was born March 10, 1928, in Leola, Ark., to Roy and Karma Taylor. She moved, with her family to Omak, Wash., when she was 2 years old and ...

Brewster, Wash.
Garrett Lee McCarver, 26, passed away Jan. 30, 2015, in Brewster, Wash. He was born Dec. 17, 1988, in Wenatchee, Wash., and will be greatly missed by his mother, Teresa Gavin, father, Ron Blondin, grandmother, Norma McCarver, sister, Kate Zellner, ...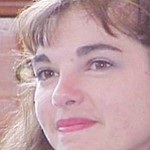 Omak, Wash.
Roxann Rose Moore Dietrich, Graduated to Glory after a bold and courageous battle with cancer on Jan. 27, 2015. We mourn the loss of our beautiful daughter, mother, and friend, but rejoice as she trusted in the Lord and is ...
Omak, Wash.
Former Okanogan librarian and longtime community member Jessica Chandler Sylvanus died Jan. 30, 2015, at Regency-Omak. She was 86. Services will be announced in the spring.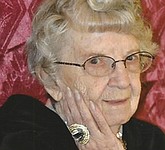 Omak, Wash.
Phyllis Aldean Metz Billups Sept. 12, 1924 - Jan. 19, 2015 Phyllis Aldean Metz Billups, 90, of Omak, Wash., passed away Jan. 19, 2015. Phyllis was born Sept. 12, 1924, to Orvil and Muriel Metz in Hardesty, Alberta, Canada,. She ...
Omak, Wash.
Ethelyn Meryl Apple, 100, beloved mother, passed away Jan. 19, 2015, at Rose Garden Estates in Omak, Wash. She was born Ethelyn Calentine, on Aug. 8, 1914, to Bessie Mae McCulley in Joplin. She was the oldest of three children. ...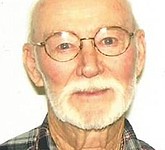 Omak, Wash.
Albert 'Shorty' Coleman Bledsoe, 88, went to be with his lord and savior Jan. 16, 2015, at his home on Omak Mountain with friends by his side. Shorty was born Jan. 14, 1927, in Meridian, Miss., to Thomas and Emma ...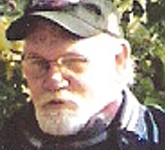 Randall Wayne 'Randy' Schreckengast born March 17, 1953, and died Dec. 17, 2014. He was the son of Wilford and Donna Schreckengast, lifelong residents of Okanogan, Wash. His birth was as their second child, but the first of three sons. ...

Mary Louise Friebus passed away Dec. 31, 2014. Her children, Patti McSwane Lein, Victor McSwane, John Friebus and Bernadine Friebus Yancey and her husband, Tony, her grandsons, Michael and Alan, as well as others, all gathered to be with her ...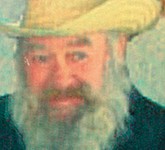 1934-2014 On Oct. 22, 2014, headed to the "Klondike Nugget Mine" of his dreams. He was born the oldest of four siblings on a farm in rural Missouri during the Depression and times were tough. Both sides of his parents ...

Everett, Wash.
Barbara J. Bell passed away Jan. 7, 2015, in Everett, Wash. She was born Nov. 1, 1966, in Seattle, Wash. Barbara graduated from James A. Garfield High School in Seattle and Washington State University in Pullman, Wash. She married Gil ...

Omak, Wash.
1924 - 2014 Edwin "Walt" Smith, 90, beloved husband and father, passed away at Regency Care Center in Omak on Dec. 31, 2014, from a stroke. Walt was born at home in Carrolls, Wash, Nov. 15, 1924, to Percy A. ...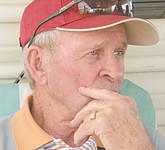 Mesa, Ariz.
Joseph William Schneider, 78, died suddenly Dec. 21, 2014, while wintering in Mesa, Ariz. He was born to George and Helen (Wells) Schneider on May 23, 1936, in Okanogan, Wash.. He attended the one-room Long Lake School on the Colville ...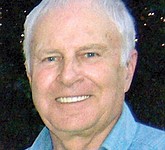 Omak, Wash.
Harry Gallup Sanford Jr., 82, Omak, Wash., passed away at his home on Dec. 30, 2014. He was born in Denver, Colo., on Dec. 17, 1932, to Harry Gallup Sanford, Sr. and Ruth Wood Sanford. He joined older sister, Lucietta ...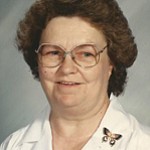 Shreveport, La.
Delores Grace Menendez, 81, of Shreveport, La., passed away Dec. 31, 2014. She was the second child of six born in Methow, Wash., on June 23, 1933. Born to Elgie Eugene Moore and Eva Hole Moore. When she was 2 ...