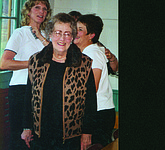 Nella Foster 1926-2016 Nella Foster, beloved wife, mother and grandmother, passed away surrounded by her family July 16, just shy of her 90th birthday. Given a long history of health issues and stubbornness to live her life her way, it ...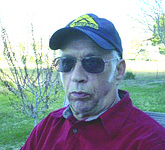 Nespelem WA
Herman Lawrence Smith 1942-2016 Herman Lawrence Smith passed away suddenly on Friday July, 29, 2016. A member of the Colville Confederated Tribes, he was born in Nespelem, Wa. He worked at Precision Pine Co. for many years as a welder ...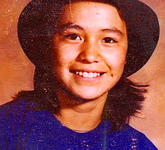 Grand Coulee WA
Nancy Marie George 1964-2016 Nancy Marie George, 51, was surrounded by her loving family when she passed away Thursday evening, July 21, 2016 in Spokane, Washington. Nancy was born Nov. 7, 1964 in Grand Coulee, Wash. to Harold and Barbara ...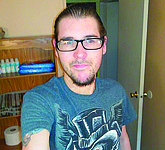 Omak Wa
Jerry Ray Mears Jr. 1988-2016 Born on May 14th 1988 to Jerry Mears Sr. and Nancy O'bryan passed away on July 26th,2016 in Omak, WA. "Jr" as he was known to friends and family, is survived by his parents and ...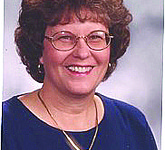 Peggy Ann Kursave 1945-2016 Peggy Ann Kursave died Monday, July 25, surrounded by family at her home following a brief bout with cancer. She was 71. Peggy was born May 18, 1945, in Twin Falls, Idaho, to Wayne and Hilda ...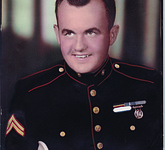 Herbert Herman Siltman 1928-2016 Herbert Herman Siltman, 87, born Sept. 30,1928. Herb was born on a small farm close to Mohall, North Dakota. It was owned by his parents, Edward and Anna Siltman. When he was 5 years old, during ...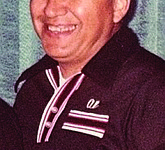 Nespelem Wa
Albert Melvin Desautel Jr. 1951-2016 Albert Melvin Desautel Jr. (82) of Nespelem, Washington passed away Friday, July 15, 2016 in his home. Albert was born June 20, 1934 into the Nespelem, Washington home of Albert and Myrtle Peone-Desautel Sr. This ...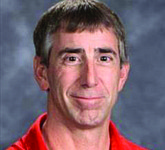 Brewster Wa
Gary Lee Knowlton 1965-2016 Gary L. Knowlton, 50, longtime resident of Brewster, Wash., went home to be with his heavenly Father on July 16, 2016 at 8:22 p.m. He was born on Sept. 9, 1965, to proud parents Patsy Knowlton ...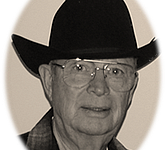 Okanogan WA
Buck Workman 1927-2016 Buck, 89, was born Feb. 26, 1927, in Republican City, Neb., to Steve A. and Nina Leota (Mount) Workman. He was raised with an older brother Chuck, younger brother Frank, and younger sisters; Anna Laura and Nina ...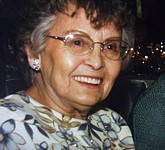 Omak WA
Rebecca Blake 1934-2016 Rebecca Margaret (Hallam) Blake, named for her grandmothers, passed into the loving arms of her Savior July 8, 2016. Becky, to her friends and family was born in Fayetteville Arkansas August 26, 1934 to Moses Code and ...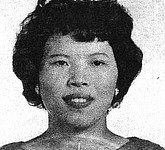 Reiko Marshall 1934-2016 Reiko Marshall, passed away at the age of 81 on Tuesday, July 5,2016 following a long battle with cancer. She went peacefully, surrounded by her family at Mid Valley Hospital in Omak, WA. Reiko was born on ...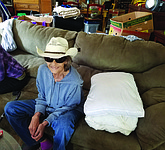 Omak Wa
Sharon Lea Gallea 1945-2016 Sherry Lea Gallea,70, of Omak, Wash., passed away peacefully, on July 12, 2016. Sherry was born on November 15, 1945 to Lee and Jean Page. Sherry is survived by her husband of 25 years, Claire "Ed" ...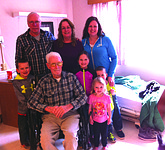 Joe A. Dripps Joe A. Dripps, 87, passed away July 2 from complications of Alzheimer's. He was a longtime resident of Okanogan County. A Celebration of Life is planned at a later date. Any donations can be made to an ...
Venson "Robbie" Robert Stiles Venson "Robbie" Robert Stiles, 37, passed away. Services are set for a later date. Contact Polly at 509-557-5064 for more information.
Wanda (Smith) Berg A Celebration of life for Wanda (Smith) Berg is planned for 2 p.m. to 4 p.m. July 16, 2016 at the Cariboo Inn Okanogan. Wanda passed away in November of 2015 and was a member of Okanogan ...