Elvin Roy Curtis, 87, passed away on Sunday, Oct. 26, 2014, at Regency House in Omak. He was born in Oroville on Oct. 8, 1927, to E. H. Bill and Ada Curtis. Roy graduated Oroville High School in 1945 and ...
Omak, Wash.
John Wesley Combs Sr. went to be with our Lord on Friday, Sept. 26, 2014, in Omak, Wash. John was born to Lorin and Eduth Combs Sr. on Feb. 20, 1941 in Combs, Ark. His family moved to the Okanogan ...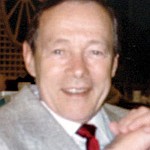 Port Townsend, Wash.
March 21, 1925 – October 2, 2014 Wesley Burtch Dickson, 89, passed away at home in Port Townsend, Wash., on October 2, 2014. Surrounded by family members, he left with a smile on his face. Wes was born March 21, ...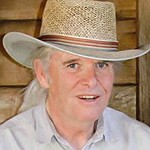 Thomas H. Hartman Thom Hartman, 65, left this world with a joke and music in his heart at his home surrounded by friends and family, Sept. 24, 2014. He was known to all as the "man on the bicycle". Thom ...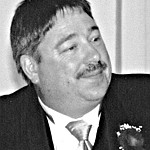 John was born Jan. 13, 1961 to Mary (Nan) and Fred (Sam) Hayner in Burien, Wash. He was the second of three children (Christie Hayner, and Nick Hayner, both of Omak, Wash.). The family moved to Omak in 1969. John ...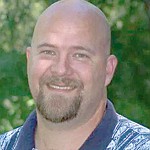 Riverside, Wash.
Patrick Michael Phillip Alltus, 39, of Riverside, Wash., died at his home on Sept. 30, 2014. Patrick was born May 9, 1975 in Modesto, Calif. He is survived by his daughter, Americus Alltus; and son, Saroyan Alltus; his parents, Larry ...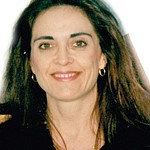 Seattle, Wash.
Monica passed away in Seattle where she had lived since 1986. Monica was born in the "old" Omak Hospital. She grew up in Omak except for living in Anchorage, Alaska from 1970-1974. She graduated from Omak High School in 1980 ...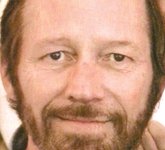 In loving memory of Charles L. Ervin. He left his body to be with the Lord on Sept. 28, 2014. He was born May 15, 1949. He was preceded in death by his beloved wife, Cynthia Ervin; father, Richard Ervin; ...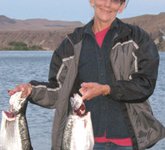 Early on the morning of October 2, 2014, Pamela Rae Chonzena passed away at home after a brave battle with cancer. Pamela Rae Fadden was born April 19, 1955, in Everett, Wash., to Sidney and Lucile York Fadden. Pam spent ...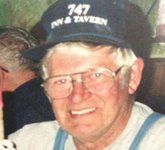 Conconully, Wash.
Alan Ernest Goff left this world with a song in his heart at his home in Conconully, Wash. on Oct. 3, 2014. Alan was born in Oakland Township, Minnesota on Dec. 23, 1938 to Carl and Mildred Goff. Alan was ...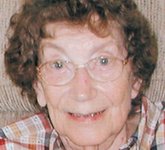 Omak, Wash.
On June 19, 1921, Verna Marie (Sutton) Hitchcock was born into the family of James (Lee) and Goldie Sutton. She spent her first few years in Idaho, where her father drove a horse-drawn mail wagon. Verna's family then moved to ...
Jenette 'Shortie' Neal Jenette 'Shortie' was born June 21, 1941 and passed away Aug. 21, 2014. Shortie was married to Ron Neal for 45 years. Shortie was an avid Eagle's member. She is survived by three children, Nancy (John) Hawkins, ...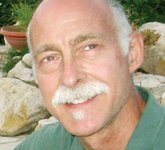 Omak, Wash.
Steven Craig Hardy was born June 12, 1953, in Madison Wisc. to Richard and Virginia Hardy and passed away suddenly on Sept. 29, 2014 at Mid-Valley Hospital in Omak, Wash. Steve loved his family; especially his twin daughters. They were ...
Brewster, Wash.
Gilbert F. 'Pat' Smith, 80, of Brewster, died Sept. 13, 2014. He was born March 17, 1934 in Oso, to Raymond and Geneva Smith. He was born on St. Patrick's Day so his uncles fondly gave him the nickname 'Pat' ...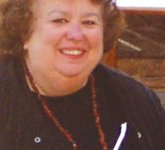 Coulee Dam, Wash.
Donna Mae (Shaw) Hamilton, passed away suddenly Monday, Sept. 22, 2014, at Coulee Community Hospital. Donna was born in Coulee Dam on March 20, 1944, and raised by her parents, Amos and Mary Shaw in Belvedere on the same property ...