Omak, Wash.
Oct. 22, 1917 - Oct. 16, 2014 Lorne G. Taylor, 96, died Oct. 16, 2014. Lorne had been living at Apple Springs Senior Living in Omak, Wash. He was born in Valley, Wash. on Oct. 22, 1917 to Erny and ...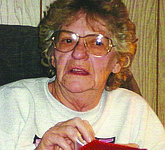 Brewster, Wash.
Anna Marie Shaw, 78, of Brewster, left this earth peacefully at her home surrounded by her loved ones on Wednesday, Oct. 15, 2014. She was born Anna Marie Hammons on April 23, 1936, to Charles and Eula May Hammons in ...
Sylvia Rose Smith was welcomed into His glorious kingdom Oct. 20, 2014. She was born in Toppenish on Oct. 23, 1936 to Daniel and Ethel Chisholm. She attended St. Euphrasia Boarding School and was a member of the Yakima Nation. ...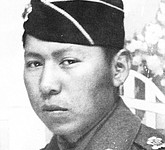 Nespelem, Wash.
John Andrew Grant, 84, longtime employee and goodwill ambassador to visitors from across the world to Coulee Dam, Washington's Visitors Arrival, Center passed away surrounded by his loving wife and family in his Nespelem home during the late hours of ...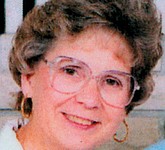 Missoula, Mont.
Ora E. Mackie, 80, passed away peacefully Sunday morning Oct. 5, 2014, at Pearl Gardens in the Village senior residence in Missoula, Mont. She was born Nov. 5, 1933, in Malott to Roy and Athel Thrapp. She was the third ...
Elvin Roy Curtis, 87, passed away on Sunday, Oct. 26, 2014, at Regency House in Omak. He was born in Oroville on Oct. 8, 1927, to E. H. Bill and Ada Curtis. Roy graduated Oroville High School in 1945 and ...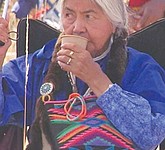 Spokane, Wash.
Ruth Moses Wapato, 80, passed away Oct. 14, 2014, at Holy Family Hospital, one day short of her 81st birthday. Ruth was born Oct. 15, 1933, in Nespelem, on the Colville Indian Reservation. Ruth was proud of her heritage as ...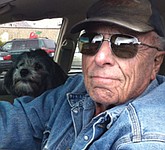 Wenatchee, Wash.
John Daniel Gebbers was born Oct. 17, 1930, in Omak as the only child to John Gebbers and Martha Gamble Gebbers. Danny passed away Oct. 21, 2014, at Central Washington Hospital, Wenatchee, following complications from a fall he took during ...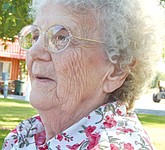 Okanogan, Wash.
Shirley Mae (Jones) Thompson, loving mom and grandma, after a long struggle with illness following a broken back, went home to the Lord on Oct. 18, 2014, peacefully at her home on Elmway, where she received loving care from Rick ...
Carolyn Frances Meagher died peacefully on Oct. 9, 2014. Joseph Meagher, her loving husband, was at her side when she passed. In addition to her husband, Joe, Carolyn is survived by her three adult children, Brad, Elizabeth and Peter; five ...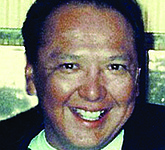 Omak, Wash.
Raymond Downey Quintasket died Oct. 11, 2014. He was born Jan. 22, 1947, to Charlie and Etta Quintasket in Seattle, Wash. He later said that was the reason they called it "King County". Raymond joined his brothers, Ronnie, Leonard, and ...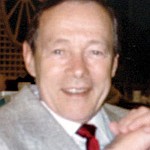 Port Townsend, Wash.
March 21, 1925 – October 2, 2014 Wesley Burtch Dickson, 89, passed away at home in Port Townsend, Wash., on October 2, 2014. Surrounded by family members, he left with a smile on his face. Wes was born March 21, ...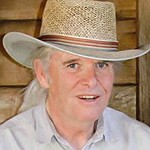 Thomas H. Hartman Thom Hartman, 65, left this world with a joke and music in his heart at his home surrounded by friends and family, Sept. 24, 2014. He was known to all as the "man on the bicycle". Thom ...
Omak, Wash.
John Wesley Combs Sr. went to be with our Lord on Friday, Sept. 26, 2014, in Omak, Wash. John was born to Lorin and Eduth Combs Sr. on Feb. 20, 1941 in Combs, Ark. His family moved to the Okanogan ...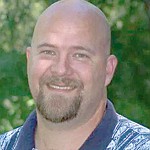 Riverside, Wash.
Patrick Michael Phillip Alltus, 39, of Riverside, Wash., died at his home on Sept. 30, 2014. Patrick was born May 9, 1975 in Modesto, Calif. He is survived by his daughter, Americus Alltus; and son, Saroyan Alltus; his parents, Larry ...