Mary Ellen Heller was born in Brewster on April 20, 1960 and passed away Nov. 30, 2017. Mary Ellen was preceded in death by her father, Max R. Heller. She is survived by her mother, Louella May Buckingham; sister, Carol ...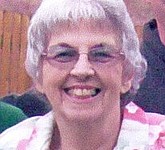 Okanogan, WA
Donna Pauline Goetz, 83, of Okanogan, peacefully passed away Dec. 6, 2017, at her home with her faithful dog, Chip, in her lap. Donna was born Aug. 23, 1934 to William and Cleo Harrison in Yakima, Wash. She married the ...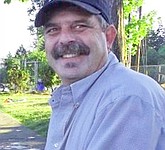 Tonasket, WA
Chris Michels, 51, was born in Tonasket, Wash., May 21, 1966 to Bob and Kathy (Walter) Michels and passed away Dec. 6, 2017. He attended school in Tonasket for 12 years, where he played basketball in junior high and tennis ...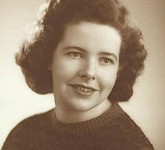 Bridgeport, WA
Marjorie Leone Lilly (Kropp), 96, was born Jan. 2, 1921 and passed away at her home Dec. 10, 2017 surrounded by family. Marjorie was born in a house in Bridgeport, Wash. with her twin brother, Joseph Kropp. They grew up ...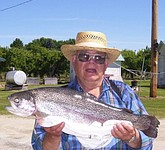 Omak, WA
William 'Bill' Dale Byrd, 84, passed away peacefully Dec. 3, 2017 in Spokane, Wash, due to complications from pneumonia. Bill was born Dec. 19, 1932 in Omak, Wash., to Helen and Dale Byrd. He graduated from Omak High School in ...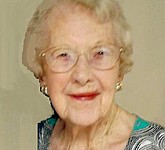 Annie Lou Maley, 101, passed away in Seattle in early December 2017. She was born March 7, 1916 in Omak, Wash., to Robert and Isabella Wright who were early Omak pioneers. She graduated from Omak High School in 1934 and ...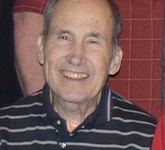 Omak, WA
Clifford G. Dills, 69, passed away peacefully in his Omak home, Nov. 22, 2017. Cliff was born on Oct. 1, 1948, to Glenn and Bertha Dills. Cliff attended and graduated from Okanogan High School in 1968. In the years that ...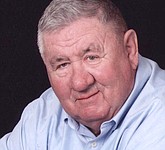 Moses Lake, WA
Thomas 'Tom' Dagnon, 75, a long-time resident of Moses Lake, passed away Dec. 7, 2017. Tom was born in Okanogan, Wash., to Charles and Helen (Vaughan) Dagnon. He attended various schools in Okanogan County, graduating from Tonasket High School in ...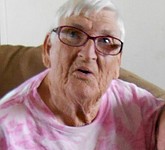 Omak, WA
Juanita Davidson passed from this world Nov. 22, 2017. By her side were those who loved her and cared for her and her son, Alvis. Juanita was born to W.L. Elvington and Dollie Elvington (Lewis) on Sept. 1, 1936 in ...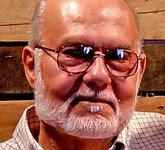 Omak, WA
Charles 'Chad' Ernest Clement 1923-2017 Charles Ernest Clement, Jr. (Chad) went home to be with the Lord on Nov. 29, 2017. He was born in Beardstown, Ill. on April 1, 1943. He married his high school sweetheart, Pat, on April ...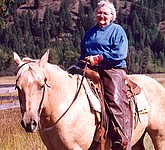 Keller, WA
Lula Aubertin 1917-2017 Lula Aubertin went home to be with her Lord on Nov. 24, 2017, from complications from a stroke. She was surrounded by friends and family. Lula was born on Nov. 26, 1917 in Keller, Wash., and was ...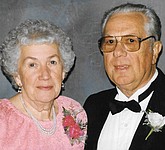 Omak, WA
Donald Ray Arbogast 1927-2016 Blanche LaDell Arbogast 1926-2017 On Oct. 11, 2016, Donald "Don" Ray Arbogast, 89, was ushered into the presence of the Lord Jesus Christ to be with Him forever. Don was born to Harrison Hart Arbogast and ...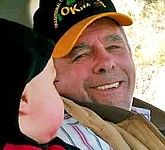 Riverside, WA
Patrick G. Moore, 74, of Riverside, Wash., passed away Tuesday, Nov. 7, 2017 at his home. He was born Dec. 5, 1942 to Robert L. and Goldie (Boger) Moore of Riverside. Pat lived the majority of his life in Riverside. ...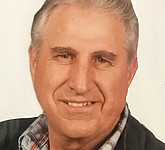 Omak, WA
Clarence Hauf, better known as Shag, returned to his Lord on Nov. 17, 2017. He was met at Heaven's Gate by his loving daughter, Patricia Murrah. Clarence was born Oct. 21, 1935, in South Dakota to Walter and Ruby (Gifford) ...
Nespelem, WA
Harvey George Jr., Nespelem, Wash., died Nov. 23, 2017 at Central Washington, Wenatchee, Wash. Harvey was born Aug. 19, 1958 to Harvey and Helen (Brooks) George Sr. at Coulee Dam, Wash. Harvey was raised by his mom and Clayton Williams; ...