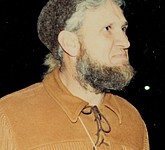 Omak, WA
James Eilof Aos, 77, of Okanogan went home to his Lord and Savior on Nov. 17, 2017. He was born Jan. 1, 1940 to Carl and Lilla Aos, in Everett, Wash. he graduated from Snohomish High School in 1959. He ...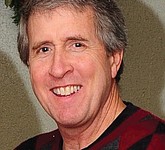 Brewster, WA
Brian Michael Sonneman, 58, of Brewster Wash., went home to be with his Lord and Savior on Oct. 31, 2017, surrounded by his loving family. He was born Nov. 25, 1958 in Tacoma, Wash., to Robert and Marlene Sonneman. He ...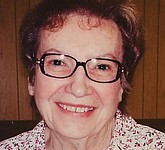 Wauconda, WA
Stella Fay (Rounds) Windsor passed from this earth on Nov. 5, 2017. She made her decision to spend eternity in heaven by choosing Jesus many years ago. She was born in Tonasket, Wash. in her Auntie Fay's home on April ...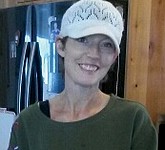 Omak, WA
Chelcy Jo Bucholtz passed away on November 9, 2017 at age 31 after a courageous battle over 4 ½ years with Breast Cancer. She was born May 4, 1986 in Omak, Wash., to Lloyd and Lee Ann (Weber) Bucholtz. Anyone ...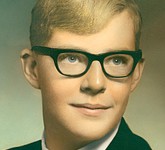 Wenatchee, WA
Terry Lynn Parten, 67, of Wenatchee, Wash., passed away Sunday, Oct. 29, 2017, at Central Washington Hospital/Confluence Health, after a long illness. He was born Aug. 7, 1950, to Charles and Eileen (Painter) Parten in Omak. He attended Omak Elementary ...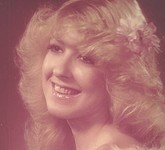 Oroville, WA
Raytha K. Martin, 56, from Oroville, Wash. went home to be with the Lord Nov. 2, 2017. She was born Oct. 20, 1961 to Roy and Evelyn Kline in Brewster, Wash. She was raised her entire life in Oroville and ...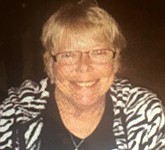 Okanogan, WA
Lena Diane Campbell born in Feb. 20, 1950 to Willard George Robbins and Jessie Naomi Hallam Robbins in Fresno, Calif. Diane and her family moved around a lot when she was young but finally settled here in Okanogan County where ...
Okanogan, WA
Douglas R. Hamilton was born Nov. 18, 1957 to Roger and Barbara Hamilton in Omak, Wash. He passed away peacefully on Nov. 10, 2017 at home surrounded by family. Doug grew up enjoying hunting and fishing in the Okanogan Valley. ...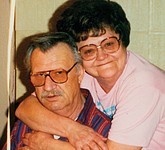 Omak, WA
Billy Duane Davis, 81 of Omak, Wash., passed away at his home on Oct. 29,2017. Billy was born in Mason City, Wash., on Sept. 9, 1936, to parents Norville and Helen Davis at Mason City. Billy grew up in the ...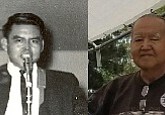 Grand Coulee, WA
Philip L. Grunlose Sr., 82, died on Tuesday, Oct. 24, 2017. Philip had Passed away with his family by his side at the Coulee Medical Center. Philip was born April 2, 1935 in the Kartar Valley, Wash.. He attended St. ...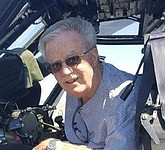 Omak, WA
Donald B. Marsh 1946-2017 Don Marsh, 71, of Omak, went to be with his Lord, Oct. 31, 2017. He was born Aug. 6, 1946 to Ben and Marcella (Gaffney) Marsh in Lewiston, Idaho. The first few years he lived in ...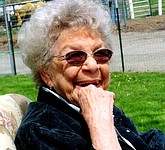 Malott, WA
Mary Sue Myers, "Sue", 87, of Malott, Wash., passed away peacefully on Monday, Oct. 30, 2017 at Mid Valley Hospital in Omak. Sue married the lover of her life, Lowell "Sonny" Myers, and they shared 44 beautiful years of marriage ...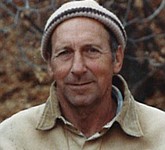 Saco, MT
David Groche passed away at his home In Saco, Mont. after a lengthy illness on Oct 17, 2017. At his request there will be no services. A celebration of life will be held on Nov 19, 2017 in Saco, Mont. ...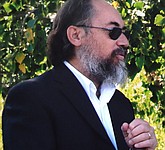 Omak, WA
David Lee Hellyer was received in glory last Wednesday night, Oct. 18 at 11:50 p.m. by his King, Lord and friend Jesus, his parents James and Helen (Betty) Hellyer, and many witnesses who have gone before. We were blessed with ...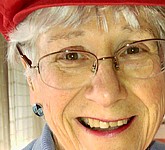 Laurie Y.J. Aleona 1939-2017 Laurie Y.J. Aleona (née Jones, a.k.a. Laurie J. Clark) having survived a life-threatening motor scooter accident, breast cancer and losing a spleen to a motorcycle accident, passed away on Wednesday, Oct. 4, 2017 after suffering from ...