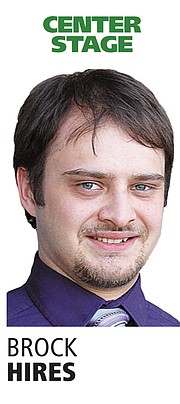 Although the month of August is almost over, there's still plenty of entertaining events to take in.
On Friday night, Beau the Danny Boy Bar and Grill, 200 Sands Trail Road, Brewster, will welcome Vanwinkle and Anthony Sandoval. They will take the stage from 6:30-9:30 p.m.
Saturday brings "Hot Rods and Hot Dogs" car show to Esther Bricques Winery, 42 Swanson Mill Road near Oroville.
Saturday night also brings country music's Johnny Rodriguez to Deep Water Amphitheater in Manson. Rodriguez is known for his songs, "You Always Come Back to Hurting Me," "Desperado," "Down on the Rio Grande," "Ridin' My Thumb to Mexico" and "Foolin'." He is set to perform at 8 p.m. at 455 Wapato Lake Road, Manson. Tickets and other information can be found online at ticketmaster.com
On a final note, there was sure a lot of great entertainment on tap last weekend in-and-around Omak. Saturday night I had to opportunity to finally hear Tunk Valley resident Nicole Unser perform. She performed at the Christians In Action gospel stage. Along with originals and popular cover songs, she brought a crowd-pleasing performance.
I also got to take in a few other local Christian groups. It is so nice that the dedicated group of volunteers keep the stage going every year.
More like this story
Latest stories
Latest video: