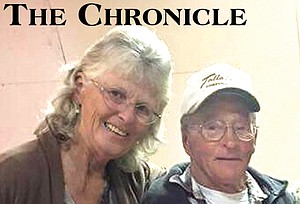 CHESAW – The small but powerful Chesaw Rodeo Club will put on the 74th annual Chesaw Fourth of July Rodeo on Monday, July 4.
Steve and Carol Leslie are this year's grand marshals, spokeswoman Denise Jewett said.
Steve Leslie grew up and lived in the Chesaw area most of his life, except for about a decade when in the service, working as a show man in Seattle and working a crab boat in Alaska.
For the full story, see the July 29 issue on newsstands now or read our e-edition here.
More like this story
Latest stories
Latest video: