Thursday, January 14, 2016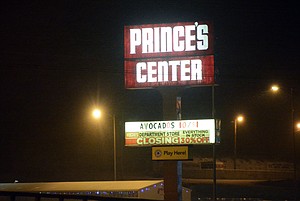 OROVILLE - A historic business and one of northern Okanogan County's largest retailer - Hughes Department Store - will not close after all.
"We're making really good progress," owner Jack Hughes said Thursday afternoon. "We are going to keep the store open."
Last month Hughes announced that the 1000 23rd Ave. department store, along with the and 1412 Ironwood St. warehouse would close because of poor tourism seasons in 2014 and 2015, along with the Canadian exchange rate being down.
Hughes said that while he plans to continue business at the department store, the warehouse will close.
"We're hoping to keep things going" at the store, he said. "But we really need community support."
According to Chronicle files, in 2011 the Hughes family purchased the then-78-year-old businesses – which included Prince's Department Store, Prince's Ace Hardware and Prince's Warehouse – from the Prince family.
We're working on a complete story for our Sunday edition of The Chronicle.
More like this story
Latest stories
Latest video: