Wednesday, October 28, 2015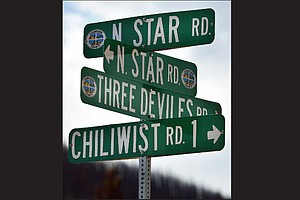 OKANOGAN – A judge has put into writing the decision he made orally in the Three Devils Road vacation case: The road will be vacated and the property turned over to Gamble Land and Timber.
Visiting Judge John Hotchkiss of Douglas County, in an Oct. 20 written opinion, ordered the county to record the final order of vacation.
The Coalition of Chiliwist Residents and Friends, which challenged the vacation in Okanogan County Superior Court, is appealing the decision.
The complete story is available on newsstands now in the Oct. 28 issue of The Chronicle or online in our e-edition
More like this story
Latest stories
Latest video: