Wednesday, October 7, 2015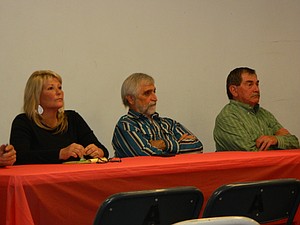 OKANOGAN — People affected by the recent trio of wildfires praised and panned state and federal agencies' responses and the Okanogan County Department of Emergency Management during a post-fire meeting hosted by county commissioners last Thursday.
During introductory remarks, county Planning Director Perry Houston said this was the second year in a row with massive fires.
The complete story is available on newsstands now in the Oct. 7 issue of The Chronicle or online in our e-edition.
More like this story
Latest stories
Latest video: