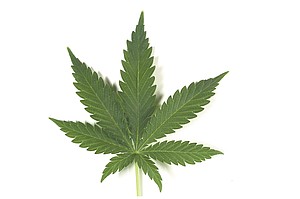 NESPELEM — Colville tribal voters will decide in June whether tribal code should parallel state law concerning recreational use of marijuana.
The Colville Business Council, in an 11-0 vote, adopted a resolution to include a non-binding referendum vote on the June 13 general election ballot. Voters also will decide who will fill seven council seats.
The referendum vote will ask voters whether the tribe should amend its laws to more closely parallel the laws of the state as implemented after passage of Initiative 502 in 2012. The initiative allows recreational use of marijuana by adults under certain circumstances.
Tribal officials said the vote will guide the council in determining the community's wishes.
Marijuana use and possession currently is illegal under the reservation, which operates under federal rules. The federal government has said it will not pursue prosecution of people in Washington and Colorado who are abiding by those states' marijuana laws.
"This issue has the potential to affect our community in long-term and meaningful ways, and (the council) feel that it is necessary to give the membership an opportunity to weigh in on the issue before we make any decisions either for or against," council Chairman Jim Boyd said.
"We respect and value the fact that each and every member of the community has a story to tell regarding whether or not they support marijuana, and this affords us an opportunity to at least gauge whether folks view this issue in a positive or negative light."
Pamphlets are being developed for distribution to tribal members to offer information and opinion both in favor and against the proposed referendum.
"I anticipate that since the state's passage of I-502, most tribal members have an opinion on the issue, but we want to ensure that the membership feels informed and makes the decision that is right for them" Boyd said.
Initiative 502 passed statewide with a 55.7 percent yes vote. Okanogan County voters also said yes, 51.4 percent, as did 51.05 percent of Ferry County voters.
The reservation straddles Okanogan and Ferry counties.
More like this story
Latest stories
Latest video: