Tuesday, November 4, 2014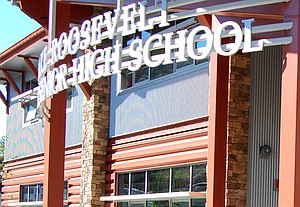 COULEE DAM — A smoking breaker box Tuesday morning at the new Grand Coulee Dam School District building, 503/505 Crest Drive, led officials to send students home early.
There were no flames and no visible fire, Coulee Dam police Sgt. Larry Hall said.
Students were evacuated to the old gym, which is separate from the new school and still in use, to wait until buses or parents could take them home, he said. The district has a notification system for parents and guardians.
School officials could not be reached immediately for comment.
The new building opened Sept. 15 for the 2014-15 school year. All students are housed on the new K-12 campus.
More like this story
Latest stories
Latest video: