OLYMPIA — State Insurance Commissioner Mike Kreidler will not allow health insurance plans canceled due to "Obamacare" rules to be reinstated in Washington.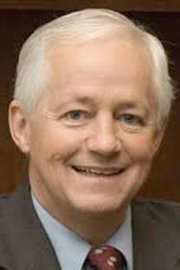 Kreidler's announcement comes a day after President Obama moved to allow canceled plans back into the system for two additional years.
Last fall, similarly, Kreidler rejected Obama's move to allow those plans for one year.
"The decision I made in November was done in the best interest of the health insurance market," Kreidler said. "Advocates and health insurers continue to support my decision."
Kreidler suggested those who lost insurance review 46 plans for sale in Washington Healthplanfinder, all of which meet Affordable Care Act — known commonly as Obamacare — requirements.
Open enrollment for all individual health plans ends March 31.
More like this story
Latest stories
Latest video: