Tuesday, January 28, 2014
OLYMPIA — Companion bills allowing small counties, including Ferry County, to opt out of state Growth Management Act rules have been introduced in the House and Senate.
Rep. Joel Kretz, R-Wauconda, introduced House Bill 1224. Sen. Brian Dansel, R-Republic is the prime sponsor of Senate Bill 6194.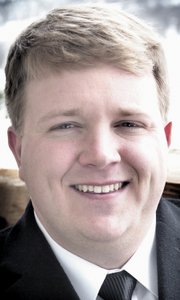 The Growth Management Act was adopted in 1990 and 1991 to provide a planning framework for county and city governments. Counties obligated to plan under the act have a population of 50,000 or more and experienced a population increase of more than 17 percent in the previous 10 years, or had experienced a population increase of more than 20 percent over the previous 10 years, regardless of population.
Smaller counties were given the opportunity to opt in – Ferry County did.
"The population of Ferry County was 7,000 in 1900 and it's still 7,000," Kretz said. "I'm not that worried about urban sprawl in Ferry County."
The bills would allow four of the smallest counties to opt back out of growth-management rules. Counties that have opted in are Benton, Columbia, Douglas, Ferry, Franklin, Garfield, Kittitas, Pacific, Pend Oreille, Stevens and Walla Walla.
Ferry County "shouldn't have opted into GMA," Kretz said. "They've been in litigation ever since."
Ferry County has contracted with attorneys for more than a decade to handle Growth Management Act litigation.
Kretz has tried before to get an opt-out bill through the Legislature. Last session, the bill made it through the Local Government and Rules committees. It was reintroduced during the first and third special sessions, and again this session.
A 2011 bill passed the House, but died in the Senate.
In 2011, Dansel, a Ferry County commissioner, said the bill was "an outstanding idea," and added it would save the county a lot of money.
A first reading on Dansel's bill was Jan. 17. It was referred to the Governmental Operations Committee, which scheduled a hearing for 10 a.m. Jan. 28.
In other legislative action:
Dansel said he's sponsoring an amendment to state law that would require the state Department of Ecology to use science in evaluating impacts on the environment, rather than "potential to pollute." The policy has been a problem for cattle ranchers in Stevens County, he said. He's also trying to push through a continuation of former Sen. Bob Morton's bill allowing limited hound hunting for cougars. Dansel said lawmakers have been concentrating on school funding under the state Supreme Court's McCleary decision and transportation funding. He's in the camp that says transportation reforms are needed first to try and save money, while others want a gas tax increase first. A carbon fuel tax, advocated by Gov. Jay Inslee, also is drawing attention. "I'm an infrastructure guy, but don't do it through taxes without fixing inefficiencies," he said. Inslee's proposal to raise the minimum wage also is drawing attention, "but I don't think it has a chance" of passing, Dansel said. "I disagree that it will help our economy." Kretz agreed on the minimum wage proposal, calling it "kind of silly." Since the state is part of a global marketplace, an even-higher minimum wage would push up the cost of state goods and make them less competitive on the commodities market. Concerning transportation, he said legislators are divided but all have watched "continued miscues of" the transportation department, including the work stoppage in Seattle on the state Highway 99 tunnel because of a pipe in the way. He's also in favor of revamping rules applying to the Department of Ecology regarding the potential to pollute.
Kretz is sponsoring legislation to extend the heavy haul corridor on U.S. Highway 97 to Omak or possibly Pateros. It would allow heavier trucks to use the highway and help lumber and fruit haulers.
Rep. Shelly Short, R-Addy, said measures drawing a lot of attention in the past week deal with reproductive parity and marijuana. On the first, the proposal is to require insurers that provide maternity care to provide abortion services, too. The bill made it out of committee, but Short said she voted no. Concerning marijuana, legislators are wrestling with how to ensure people with medical marijuana needs can continue to have enough pot under the state's new marijuana law. Sometimes they need more plants than are allowable under the recreational use law. Short said she's sponsoring a bill concerning energy credits for people whose utilities buy electricity from Bonneville Power Administration, and is opposing a bill that would separate Okanogan and three other northern counties into a separate climate zone.
Rep. Cary Condotta, R-Wenatchee, said his bill defining who qualifies as an independent contractor got a hearing and was received well. The bill would help protect independent contractors from undue scrutiny by the state Department of Labor and Industries and create a voluntary independent contractor permit.
Sen. Linda Evans Parlette, R-Wenatchee, said she had no comments about the past week in the Legislature. She said the Senate did take much action since several members were out sick.
Rep. Brad Hawkins, R-Wenatchee, could not be reached for comment.
More like this story
Latest stories
Latest video: