Wednesday, January 22, 2014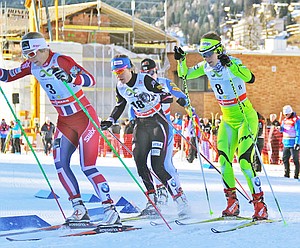 MAZAMA — The Bjornsen siblings are headed to the 2014 Winter Olympic Games in Sochi, Russia, as members of the U.S. Ski Team.
Eric Bjornsen, 22, was named to the U.S. Nordic Ski Team early today.
He joins his 24-year-old sister, Sadie Bjornsen, and 31-year-old skiers Kikkan Randall and Holly Brooks, both of Alaska, on the team. They were previously named to the team, but confirmed this morning.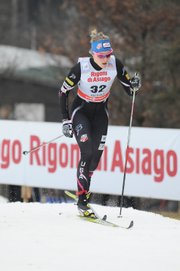 The four train together at Alaska Pacific University Nordic Ski Center in Alaska.
Eric Bjornsen could not be reached for comment early today.
The Chronicle interviewed Sadie Bjornsen last week before the time was finalized today.
"I am really excited to have made the team," Sadie Bjornsen told The Chronicle. "It's been a dream of mine since I was a young girl. It is going to be a huge honor to compete in my first games, and already I am counting down the days until it will begin."
Bjornsen, 24, learned she reached the first objective for making the team and heading to Sochi, Russia a couple weeks ago, that being a Top 50 placing in the World Cup standings. She finished in the middle of the standings.
For the complete interview with Sadie Bjornsen, pick up a copy of our print edition today, or subscribe to our e-edition here.
More like this story
Latest stories
Latest video: