OMAK — Teresa Myers has been promoted to advertising manager of The Omak-Okanogan County Chronicle.
Myers, 46, took on her new role Monday. She has been with The Chronicle for almost six years as an advertising consultant.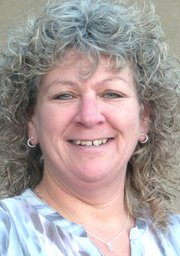 "I look forward to moving into the ad manager position as a new challenge in the newspaper business," Myers said. "I currently love my job as an ad consultant, but this opportunity was one I couldn't pass up. "
"Teresa brings a strong commitment to customer service to the position," Publisher Roger Harnack said. "And she has the skills she needs to succeed in the changing publishing world."
"I have always been interested in what the ad manager job had to offer," Myers said of her new job. "I am very excited and am looking forward to learning and growing in this new position and continuing my career here at The Chronicle and with Eagle Newspapers."
Eagle Newspapers is the parent corporation of The Chronicle.
Myers takes over the position from Lynn Hoover, who left the newspaper Jan. 3 to become the owner of Valley Lanes.

Myers has lived here 16 years. In that time, she earned associate degrees in arts and science and technical science, accounting from Wenatchee Valley College-Omak.
She joined The Chronicle in March 2008. Prior to that, she was the bakery sales manager at Safeway, where she worked for 10 years.
More like this story
Latest stories
Latest video: