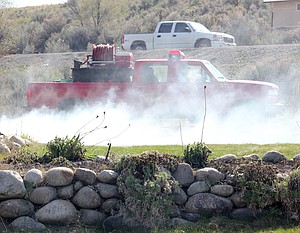 RIVERSIDE — The Fire Department was called out Thursday afternoon for a small fire burning between U.S. Highway 97 and Kendall Road.
But rather than put the blaze out, the department monitored the fire, allowing it to consume weeds growing at the town's entrance.
Fire officials stood by for short time, until it was barely smoldering.
According to fire officials, a neighbor had intentionally set the small fire to cut down on the weeds.
More like this story
Latest stories
Latest video: