Originally published October 15, 2013 at 04:41p.m., updated October 16, 2013 at 02:05p.m.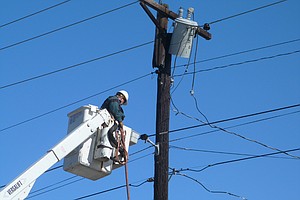 TWISP — The Okanogan County Public Utility District has scheduled a power outage next week to work on the transmission line and substation.
The outage will from Oct. 25 from midnight to 5 a.m. It will affect all Okanogan County Electric Co-op customers, as well as Okanogan County Public Utility District customers in the Methow Valley from Carlton to Mazama and the Loup Loup Ski Hill.
Residents using medical equipment that require power are especially recommended to be prepared for the five-hour outage.
More like this story
Latest stories
Latest video: