Originally published November 12, 2013 at 01:50p.m., updated November 12, 2013 at 03:22p.m.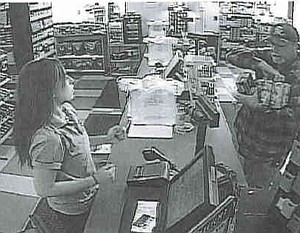 KETTLE FALLS — Police are seeking the public's help in locating two people of interest in connection with a bomb threat at a convenience store Friday.
A man told a clerk at the Tribal Trails Noisy Waters gas station and convenience store Friday that a bomb was in the building and set to go off. The man and a woman of interest were caught on the store's security video.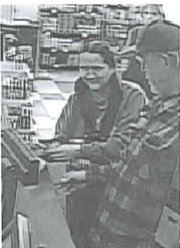 The store in Ferry County at 34291 E. Highway 20 was evacuated Friday for several hours, authorities said. No bomb was found.
The Colville Tribal Police Department wants to contact the man and woman for questioning.
The Ferry County Sheriff's Office was notified at 3:35 p.m., dispatcher Pete Brandon said.
A Ferry County deputy was first to arrive on scene, authorities said. U.S. Highway 395 and state Highway 20, which meet near the store, were shut down for a couple hours. A couple side roads also were closed.
The store was searched and no bomb was found, Brandon said.
The Colville Tribal Police and the Washington State Patrol also responded. Stevens County put an ambulance and fire crew on standby.
If you can identify the man or woman, contact Colville Tribal Police Department at 509-634-2481.
More like this story
Latest stories
Latest video: