A pendant worn around the neck of a participant carries a signal that can bring help.
They call it a medical alarm, and it is part of a network that reaches nationwide.
I first became involved four years ago as a surgery rehab resident in Valley Care Center, Okanogan, because I might suddenly need help.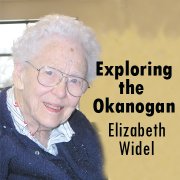 Mary Koch enrolled me through an office in Florida, she speaking from Okanogan. I have been reporting to them at regular intervals since.
Members wear a pendant around their necks, this containing a signal that reaches seemingly everywhere.
A receive/send unit is mounted in your home. Once a week you are required to test it. This consists of pressing the pendant and, when the unit sounds, turning it off again.
A longer test is required once a month. You press the pendant and wait, about half a minute, and then a voice acknowledges your call and asks if you need help. You answer yes or no, as the case may be.
If all is well and you are testing the unit, you tell them this over the unit, and they reset their system pending the next call.
I have not needed to ask for help since Glenda Freel installed it in my home. But they always ask if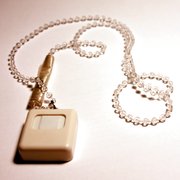 there is anything they can do, and once I asked a question: "Where are you?"
That speaker was in California. So they embrace the nation.
What that means, in practical terms, is if in the middle of the night you have fallen and been hurt, help would be on the way in very short order — people who know what to do and how to do it.
Without this protection, one could lie there, in pain and desperation, for hours, unable to do anything to help oneself.
The testing is designed to assure that the system is in working order and ready to serve. Yes, there could be failure at some point, but this is rare.
At the conclusion of the call they always ask, "Is there anything I can do for you?" before disconnecting and resetting their system.
The cost is about $75 a quarter, and they bill by mail.
It is reassuring to know that you are not totally alone, that there is help no farther away than the lighted box that leads to their center, wherever that might be.
Well worth the cost, it is a great protection. You may be by yourself, but you are not alone.
Elizabeth Widel is a columnist for
The Chronicle. This is the 2,838th column in a series. She may be reached at 509-826-1110.
Latest stories
Latest video: