John Wesley Powell, as any good Methodist might guess, was born to a Methodist pastor, in 1834.
His father may have planned teaching or the ministry for him, but from the outset his interests were strongly scientific.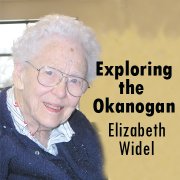 He volunteered in an Illinois regiment during the Civil War, and lost his right arm in battle.
After some years in other pursuits, he determined to boat down the Green and Colorado rivers, which then appeared on U.S. maps as a great blank space through the Grand Canyon and about which little or nothing was known at the time.
Although warned by several local people that those who tried it did not come back, he had specially reinforced boats built and gathered a crew.
Powell had observed that when a tributary enters a main river, the smaller stream will bring in rocks and finer stuff, thereby creating rapids. Some of these were fierce.
The men "lined" the boats over the worst of these (teams of men on shore, fore and aft, pulling on ropes).
They divided food, gear and instruments among the four boats, three of them more than 20 feet long. The last, the Emma Dean, was somewhat smaller.
It was a wise move, for at times the river upset the boats, and they lost some instruments and supplies and were on very short rations of food before the trip was over.
Powell, as he studied the country through which they were making their difficult way, recognized an original plateau of great extent that was carved by the rivers into mountains and canyons, the process taking great quantities of time.
The process was enormously slow as the water wore down the rock, carving out canyons and feeders just as the Cascades are doing now in our area.
Studying the rock and reading its story, Powell realized the slow pacing of nature, how the layers of rock in the Colorado's canyon showed that there had been great inland seas in that area, succeeded by dry periods.
It was a story gigantic in scope and duration.
Powell worked on other projects, all of scientific bent, but when he cautioned that the arid West needed some protection from rampant development, Congress cut his budget sharply. The first protection of the lands came from bills signed by President Theodore Roosevelt.
Powell did research in Indian languages and published his findings in this, as well as in other fields. He also made a second descent of the Grand Canyon.
He died in 1902.
His courage and scholarship opened an entire new chapter in American history and science and in our knowledge and appreciation of some of the areas of our country and some of its marvels.
Elizabeth Widel is a columnist for
The Chronicle. This is the 2,842nd column in a series. She may be reached at 509-826-1110.
More like this story
Latest stories
Latest video: