Tuesday, December 3, 2013
WASHINGTON, D.C. — Washington state Insurance Commissioner Michael Kreidler will testify on the Affordable Care Act before the U.S. House Ways and Means Health Subcommittee at 10 a.m. Wednesday.
The hearing will take place in the Longworth House Office Building.
7th Congressional District Rep. Jim McDermott requested Kreidler's testimony on "Obamacare." McDermott is the ranking Democrat on the subcommittee and represents the general area from Lynnwood south to Vashon Island, including Seattle.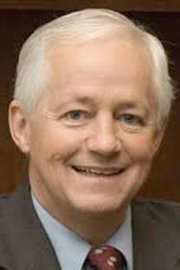 Both McDermott and Kreidler are staunch defenders of the Affordable Care Act.
"I wholeheartedly stand with Washington State Gov. Jay Inslee and State Insurance Commissioner Michael Kreidler in supporting our state's continued full implementation," McDermott said in a post on his website.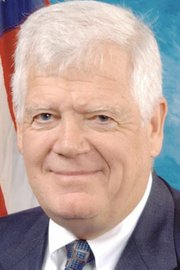 Kreidler is expected to testify on how the law is working, why reforms were necessary and the future of the law.
"We have worked for three years to implement the Affordable Care Act in a way that works best for Washingtonians," Kreidler said. "One goal of our efforts has been to build a stable, fair and competitive individual health insurance market."
Kreidler has opposed delays in the law, even after the rollout problems.
"Washington state has a robust exchange, and those who are losing the unreliable and deceptive plans of the past can often find real, meaningful coverage for affordable prices there," he said.
As of Nov. 15, only 6,351 people in Washington state had enrolled in a qualified health care plan under the law, according to state statistics. Of those, 4,835 qualify for tax credits to lower their premium.
State numbers show only 66 people in Okanogan County and three in Ferry County have signed up for a qualified health care plan.
The state is also reporting 51,379 people signed up for Medicaid after visiting the Affordable Health Care website.
Medicaid enrollments in Okanogan and Ferry County were 379 and 49, respectively.
While in D.C., Kreidler also will meet with members of the Washington state delegation and additional members of the House Ways and Means Committee.
More like this story
Latest stories
Latest video: