Wednesday, August 21, 2013
All the recent talk about electricity rates has gotten me thinking about my own power bill.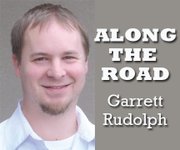 I've begun to wonder both how it will be affected by changes in the fee structure from the Okanogan County Public Utility District and how much different the rates are from what I was paying while living in Salem, Ore., as a customer of Portland General Electric.
My bill from Portland General Electric almost always seemed far too high, oftentimes peaking in the winter over $100 a month with my apartment's ancient baseboard heaters chugging almost non-stop to keep the place a tepid 62 degrees.
I tallied out a one-year average to see: Was I living in the world's most inefficient apartment (a certain possibility, with its 1970s-era linoleum floors and living room that undoubtedly featured shag carpet at one point in its life), or were the rates that much higher?
I did some quick math — a scary proposition for an English major — and figured that in a one-year stretch, I averaged 487 kilowatt-hours per month for a one-bedroom apartment in Salem.
My electricity bill averaged $60 a month.
Since moving to Omak, I noticed a significant drop in my energy bills. I was thrilled to be paying less than $40 a month for electricity with the air-conditioner running almost full-blast all day and night.
But looking a little deeper at my bills, the difference in price seems to be solely a difference of how much energy I've used. It seems my old apartment with its leaky windows and drafty doors was the culprit — and not the energy company I detested.
In Omak, I've averaged 301 kwh and paid about $37 a month.

All things considered, my average price per kilowatt-hour was right about 12.3 in both states.
Again putting some of my remedial math skills to work, I plugged my understanding of the Okanogan County Public Utility District's updated rate structure into a calculator.
I came up with a new energy rate average of $48 a month, starting Sept. 1.
And that's not taking into account the cost increases that will be passed on from the Bonneville Power Administration. Those hikes are expected to go into place Oct. 3.
All of a sudden, the perception of lower electricity rates seems to be a mirage. What I believed were higher rates in Salem appear to be the fault of poor insulation.
Garrett Rudolph is the managing editor of The Chronicle. He can be reached at 509-826-1110 or via email at grudolph@omakchronicle.com.
More like this story
Latest stories
Latest video: