Wednesday, August 21, 2013
Does nature give us advance notice when she is going to hit us with something drastic? Sometimes, but not always.
My grandfather built the first frame house on the Nebraska prairie, and his daughter and son-in-law farmed in the same area.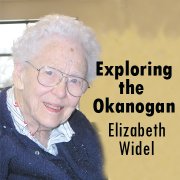 Everyone in the area knew about what they called "cyclones," and built cyclone cellars to which they could go when the weather looked bad. They knew about those storms.
When my aunt and uncle were engaged to be married, my aunt had a shaking experience.
Grandfather liked to study the sky and try to figure what it meant in terms of the weather. On this particular day he went up the stairs to the second floor from which he could see out across the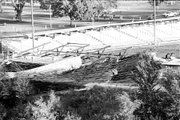 prairies. And rolling across the fields toward him was the ominous black cloud that he knew meant trouble.
After yelling a warning to the others, he and they descended to the basement. In minutes the wind rose to a shriek and picked up the house, carried it out over a neighboring field, and then dropped it. Not a board in the place was unbroken.
So, after my aunt married and they set up their own farm, it included a well-built "cyclone cellar." It was concrete lined, and had strong shelves, on which my aunt stored her canning.
When we visited them, years later, we all went to it one evening when the sky looked bad.
My aunt well remembered that years-earlier day when they huddled in their basement while the tornado lifted the house from over their heads. Then as they huddled in the rain, came the "rain" of objects blown into the air now coming down all around them. They lived through it.
So they believed in having a good refuge to which they could go at need.
I have thought of them and their going into the cellar during the recent storms that have swept that area.
They had a terrifying experience. And the neatly built, concrete-lined refuge may have seen them through other crises.
Elizabeth Widel is a columnist for
The Chronicle. This is the 2,849th column in a series. She may be reached at 509-826-1110.
More like this story
Latest stories
Latest video: