Wednesday, August 7, 2013
It seems to me distrust in government, from both sides of the political aisle, has reached — or is very near — an all-time high.
Depending on which polls you listen to, Congress currently has an approval rating somewhere between 6 and 21 percent. According to the Gallup Poll, the approval rating for Congress was at 15 percent for the month of July — the ninth straight poll under 20 percent, and the 27th of the past 29 months.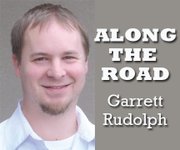 Congress hasn't had an approval rating higher than 40 percent since February 2005.
On a more local level, I'm sure there is a similar level of distrust, particularly with state officials, but probably also to a certain degree with county, city and school governments as well.
Having worked at a newspaper in Oregon before moving to Omak, I was initially surprised to find out journalists could not sit in on executive sessions of public meetings. In Oregon, journalists are allowed to witness executive sessions.
Although they are not allowed to report on the business conducted, they can act as the public's eyes and ears to make sure the meeting is handled properly.
I believe most governing bodies intend to act appropriately with regards to public meeting laws. But there are situations where board members might not have a complete understanding of the laws. Or, in the heat of a moment, the closed-door conversation might swing outside the purview of executive session privileges.
Or there are times, I'm sure, when a political figure or organization will intentionally address an off-limit issue in the safety of executive session for the purpose of hiding it from the public.
The bottom line is that in Washington, we have little way of ever knowing.
The issues of public meetings and open government are probably similar to the concept of campaign finance reform. Politicians regularly campaign on those ideals, yet those tend to be the first pre-election promises that get broken after people have attained office.
There is little incentive for those behind the curtain to reveal the inner workings.
I'm not sure that Oregon's executive session statutes are the best approach. Perhaps there is a better way of compromising between a government's need to keep some conversations private and the public's right to information.
Either way, every executive session that ousts the public and keeps government conversations hidden opens one more door for distrust.
Garrett Rudolph is the managing editor of The Chronicle. He can be reached at 509-826-1110 or via email at grudolph@omakchronicle.com.
More like this story
Latest stories
Latest video: